Join us on March 17 for a St. Patty's Day Party and Adoption Event at Wag!  Meet Arti (shown here) and her friends from Dogma Rescue…all looking for a wonderful Furever Home.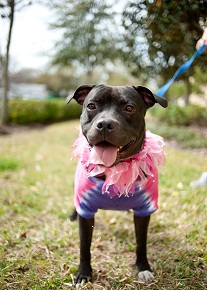 St. Patty's Day Party & Adoptions
Saturday, March 17
10am-2pm
Wag, 304 E Davis Blvd, Tampa, FL 33606
813-258-9181
Sweet Treats, Doggie Adoptions, Raffle, Pot of Gold Sale and More!!  Make a dog's day LUCKY!
Hope to see you on Saturday!
Category: Adoption Event, Fundraising Events